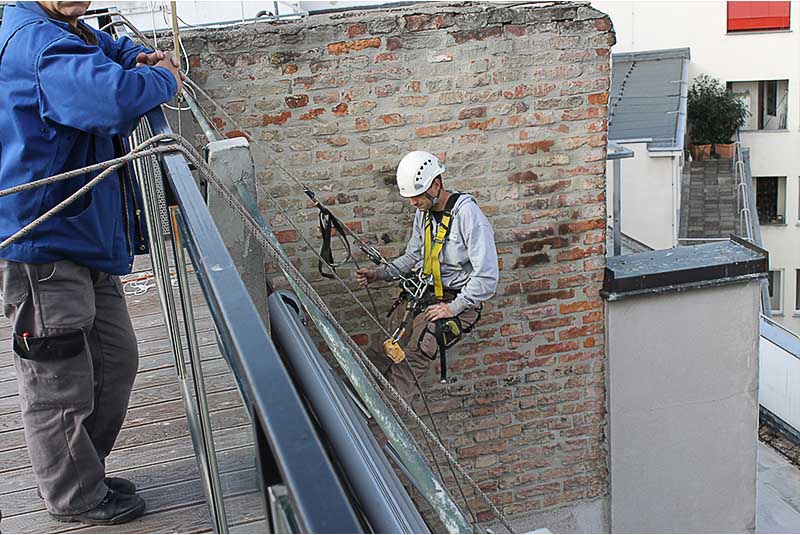 Building works
Damage on the facade, a loose part in the cornice? Woodpecker holes at the very top, water penetration at the roof? We even reach the places that seem inaccessible. There we assemble Woodpecker protection angles, renovate facade parts, remove loose cornice parts, renovate them and repair the cause of the damage. We fit heat insulation where others only see problems. Professional, fast, uncomplicated.
Easy, fast, no official channels
You have a problem with a defective facade or cornice in need of renovation? You lack time and money for lengthy building negotiations, permits for scaffolding, access equipment and roadblocks? Then we are just the right company for you: We renovate your facade and your cornice easily and hassle free – we take care of official channels that may become necessary. Fully customized service!